Your Searches support LAFC.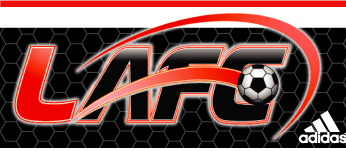 Flyers-AUSC are merging and reorganizing to form LAFC (Los Angeles Futbol Club)

What are already the most successful Boy and Girl programs in the San Gabriel Valley are merging and reorganizing to take our teams to a whole new level and offer our players an incredibly rich mix of opportunities, experiences and exposures that are unparalleled in Southern California and perhaps the country; things that until now we could only imagine

…

more

Printable Version (click here)

LAFC Boys 15/16 win the Adidas American +Challenge soccer tournament and a free trip to Berlin in July to represent the United States at the U16 bracket at the global +Challenge finals during the 2006 FIFA World Cup.

A total of 32 teams competed in the two-day tournament that took place in Los Angeles on February 25 and 26. With a different format than most tournaments, the +Challenge tested players' skills in 5-on-5, 3-on-3 and 1-on-1 games. The combined result of these three formats determined the final winners in each category. The Team USA representatives now have the incomparable opportunity to showcase their skills for a huge, international audience at the FIFA World Cup in Germany.

Observing the action throughout the weekend were actor Luke Wilson and MLS players, including Brad Guzan, Sacha Kljestan, Ante Razov and Matt Taylor from Chivas USA, along with Troy Roberts, Quavas Kirk, Michael Enfield and Kevin Hartman from the LA Galaxy.

The Adidas +Challenge will head to Tokyo, Beijing, Madrid, Milan, Moscow and London, before the global finals in Berlin from July 1-4.