Your Searches support LAFC.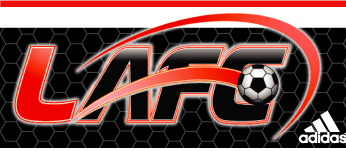 Ruben Gonzalez
Coach


[email protected]





Coaching Experience

2005 - present Co-Head Coach for the Women's Program at Cerritos College
2004 -2002Head Women's Coach at Rio Hondo College
2002 -1997Men's Assistant Coach for Rio Hondo College
2000 -1996Assistant Coach at St. John Bosco Catholic School
1995 -1994Head Coach at PIUS X High
1993Assistant Coach California State University of Los Angeles
Whittier Soccer Club
Cerritos Untied Soccer Club
San Gabriel Valley Flyers Girls Under 17 and Boys Under 15

Playing Experience

1992 -1989California State University of Los Angeles

Achievements

He left Rio Hondo Women's Program with an overall record of 44 wins 11 losses and 1 tie.
In 2005, he led the Cerritos College Women's program to a 20-3-3 record breaking the school record for wins in a season.Team finished the season ranked 6th in the South and 19th nationally.
In 2004, he led Rio Hondo with a 10-1-1 Conference record and a 14-2-1 overall record
In 2003, he led Rio Hondo with a 10-2 Conference record and a 12-7 overall record.
In 2002, he led Rio Hondo College on to win the Foothill Conference Championship with a 12-0 record and 18-2 overall record guiding the team to the playoffs.
In 1997, he became the men's assistant coach helping to begin the first Men's Soccer Program at Rio Hondo College, they went on to the State finals and finished the season ranked 9th nationally.
Helped develop players that went on to play professionally soccer and at Division I and II Universities.

Personal

Graduated in 1992 and received a Bachelor's Degree of Science in Physical Education.